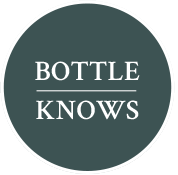 Fuenteseca 18 Year Reserva Extra Anejo Tequila
Description
This lot was distilled in September 1995, and consisted of 75% tequila distilled in copper column stills and 25% tequila distilled in copper alembic stills. The entire run was laid into 180L Canadian white oak casks previously used to age Canadian rye whiskey, at a warehouse located at 4,600' in the town of Atotonilco el Alto, Jalisco. The casks remained there for six years. In 2001, the tequilas were extracted from their casks, blended together and re-barreled, with 47% returned to Canadian white oak casks and the remaining 53% going into 220L European dark oak barrels previously used to age California red wine. The refilled casks were then moved from Atotonilco el Alto to a hillside facility El Chapingo, with its cooler, breezier climate, and left to age for an additional twelve years. Proof: 87
This lot was distilled in September 1995, and consisted of 75% tequila distilled in copper column stills and 25% tequila distilled in copper alembic stills.
The entire run was laid into 180L Canadian white oak casks previously used to age Canadian rye whiskey, at a warehouse located at 4,600' in the town of Atotonilco el Alto, Jalisco. The casks remained there for six years.
In 2001, the tequilas were extracted from their casks, blended together and re-barreled, with 47% returned to Canadian white oak casks and the remaining 53% going into 220L European dark oak barrels previously used to age California red wine. The refilled casks were then moved from Atotonilco el Alto to a hillside facility El Chapingo, with its cooler, breezier climate, and left to age for an additional twelve years.
Proof: 87