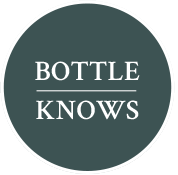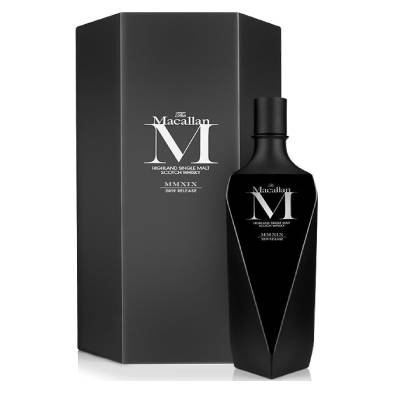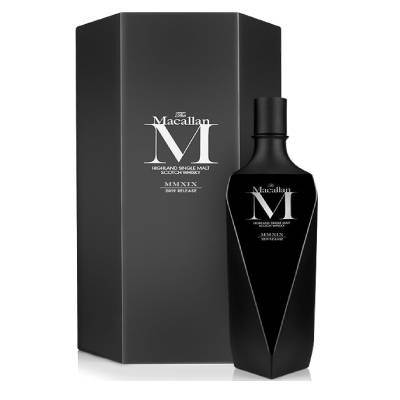 The Macallan M (2019 Release) (70cl, 45.9%)
Description
Feast your eyes upon the 2019 release of The Macallan M, a jaw-dropping expression from the distillery in Speyside, boasting a wealth of rich sherry and mature oak notes. The decanter for this expression is made by Lalique, featuring six facets reflecting Macallan's Six Pillars. Very handsome stuff, and it comes in an equally handsome presentation case. Nose: Dried fruits ripen, then soften. Vanilla accompanies green apple hand in hand. Ginger, nutmeg and cinnamon create an ensemble in the background, with strong notes of polished oak and a depth of resinous, juicy oranges. Palate: The palate opens rich in wood spices, slowly showing all their viscosity. Wood smoke flits in and out. Finish: The heavier raisin and sultana flavours take over, meandering to a long full finish. Canada-Wide Shipping Available No Further Discounts
Feast your eyes upon the 2019 release of The Macallan M, a jaw-dropping expression from the distillery in Speyside, boasting a wealth of rich sherry and mature oak notes. The decanter for this expression is made by Lalique, featuring six facets reflecting Macallan's Six Pillars. Very handsome stuff, and it comes in an equally handsome presentation case.
Nose: Dried fruits ripen, then soften. Vanilla accompanies green apple hand in hand. Ginger, nutmeg and cinnamon create an ensemble in the background, with strong notes of polished oak and a depth of resinous, juicy oranges.
Palate: The palate opens rich in wood spices, slowly showing all their viscosity. Wood smoke flits in and out.
Finish: The heavier raisin and sultana flavours take over, meandering to a long full finish.
Canada-Wide Shipping Available
No Further Discounts